VoD - stream and download - Film catalogue
Our VoD-stream and download catalogue is being constantly extended by further titles and versions. The cover-flow shows some recommendations, in the filmlist you find our complete catalogue, which can be filtered alphabetically. All films have English subtitles or versions, if not marked otherwise. (Click "buy film" to check versions and file size.) Most films by Christoph Schlingensief, Roland Klick, Heinz Emigholz and other Filmgalerie 451-productions are exclusives on this website.
Madonnas
Madonnas
Germany 2007|120 min.
Director: Maria Speth
The critically acclaimed follow-up of Maria Speth's debut IN DEN TAG HINEINWhen Rita is released from prison, she takes back her children. With the aid of Marc, a US soldier stationed in Germany, she develops something like a normal family life.Full credits, text and picture details at [filmgalerie451.de.intern]http://www.filmgalerie451.de/en/filme/madonnen/...
further information
Making of - Kamikaze
Making of - Kamikaze
2006|115 min.
Director: Nouri Bouzid
Nouri Bouzid's award-winning film about the making-of a terrorist.25-year-old Bahta (Lotfi Abdelli) dreams of a career as a break-dancer, but break-dancing hasn't got a high reputation in Tunisia, the police scares the dancers away. Bahta's attempt to flee to Europe fails, as the Iraque war starts. Frustrated...
further information
Marseille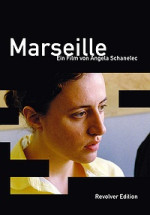 Marseille
Germany 2004|91 min.
Director: Angela Schanelec
Young fotographer Sophie exchanges her flat with a student from Marseille. It's February, Marseille seems rough and inaccessible. Sophie is by herself and takes photographs. In a car repair shop she asks the young mechanic Pierre, if he can get her a car. The more she turns herself over to the city,...
further information
Mondo Lux - The Visual Worlds of...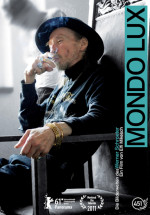 Mondo Lux - The Visual Worlds of Werner Schroeter
Germany 2011|97 min.
Director: Elfi Mikesch
Werner Schroeter, one of the greatest directors of New German Film, finds out that he is terminally ill with cancer in 2006. He is in the midst of staging SCHÖNHEIT DER SCHATTEN, a scenic project on Robert Schumann and Heinrich Heine at Düsseldorf's Kunsthalle. A race against time begins, determined...
further information