VoD - stream and download - Film catalogue
Our VoD-stream and download catalogue is being constantly extended by further titles and versions. The cover-flow shows some recommendations, in the filmlist you find our complete catalogue, which can be filtered alphabetically. All films have English subtitles or versions, if not marked otherwise. (Click "buy film" to check versions and file size.) Most films by Christoph Schlingensief, Roland Klick, Heinz Emigholz and other Filmgalerie 451-productions are exclusives on this website.
La Pivellina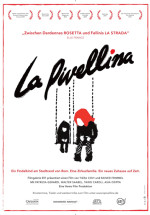 La Pivellina
2009|105 min.
Director: Tizza Covi, Rainer Frimmel
Abondoned in a park, the two-year-old girl Asia is found by Patti, a circus woman living with her husband Walter in a trailer park in San Basilio on the outskirts of Rome. With the help of Tairo, a teenager who lives with his grandma in an adjacent container, Patti starts to search for the girl's mother...
further information
Ludwig
Ludwig
Germany 1964|15 min.
Director: Roland Klick
A film about a young man (Otto Sander's first role) in a poor Bavarian village who plays the role of the village idiot.

Detailed information and more short films by Roland Klick at [filmgalerie451.intern]http://www.filmgalerie451.de/en/filme/das-kino-des-roland-klick/
Lower Upper Cut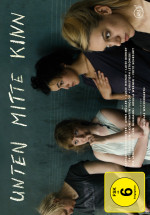 Lower Upper Cut
Germany 2011|90 min.
Director: Nicolas Wackerbarth
Everyone wants to get to the top as fast as possible, but the artistic directors' performance is turning into a desaster. A fierce, improvised comedy about a group of acting students fighting their angst and the school system.More informations at [filmgalerie451.de.intern]http://www.filmgalerie451.de/en/filme/unten-mitte-kinn/...
further information