VoD - stream and download - Film catalogue
Our VoD-stream and download catalogue is being constantly extended by further titles and versions. The cover-flow shows some recommendations, in the filmlist you find our complete catalogue, which can be filtered alphabetically. All films have English subtitles or versions, if not marked otherwise. (Click "buy film" to check versions and file size.) Most films by Christoph Schlingensief, Roland Klick, Heinz Emigholz and other Filmgalerie 451-productions are exclusives on this website.
Haider is alive - April 1, 2021...
Haider is alive - April 1, 2021
2002|74 min.
Director: Peter Kern
If reality is already bad enough, satire has to be even worse!Vienna, 2021. Europe is devided in American sectors, Johnny Bush (the son of George Bush) is federal councelour in Austria. The German journalist August Maria Kaiser (August Diehl) comes to Vienna to do a feature on the missing Haider.Full...
further information
Hamlet - This is your Family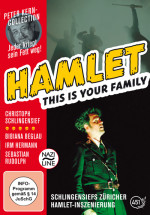 Hamlet - This is your Family
2002|80 min.
Director: Peter Kern
Schlingensief's Hamlet in ZurichIn his documentary with fictitious elements, Peter Kern shows how Christoph Schlingensief bans political parties in nazi-free Switzerland, stages Hamlet at Zurich playhouse and socially reintegrates Neo-nazis at the same time. Time is off the rails, there's something wrong...
further information
Hotel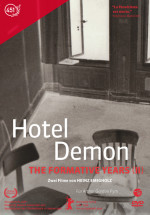 Hotel
1976|27 min.
Director: Heinz Emigholz
The title of the film is an hommage to Jack Smith's shows, such as ›Lucky Landlordism of Rented Paradise‹ for example, especially however to ›Horrror of the Rented World‹, his stage performance at Collective for Living Cinema in 1975. The wise insight of those times was the phrase - its proclamation...
further information
Hiccup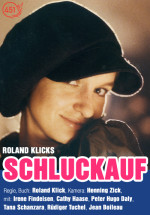 Hiccup
1989|92 min.
Director: Roland Klick
Gertie, called Flo by her friends, sees her big chance of a model carreer, when she manages to get the business card of successful model Chantal at a fashion show in her sleepy village. She goes to Berlin and nests in the flat share of Chantal and Freddie. Whereas country girl Flo is still busy to find...
further information