VoD - stream and download - Film catalogue
Our VoD-stream and download catalogue is being constantly extended by further titles and versions. The cover-flow shows some recommendations, in the filmlist you find our complete catalogue, which can be filtered alphabetically. All films have English subtitles or versions, if not marked otherwise. (Click "buy film" to check versions and file size.) Most films by Christoph Schlingensief, Roland Klick, Heinz Emigholz and other Filmgalerie 451-productions are exclusives on this website.
D'Annunzio's Cave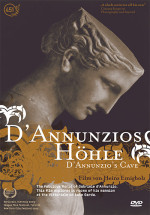 D'Annunzio's Cave
Germany 2005|52 min.
Director: Heinz Emigholz
D'ANNUNZIO'S CAVE shows fifteen rooms of the Villa Cargnacco in Gardone on Lake Garda, where Gabriele d'Annunzio moved in 1921 and lived until his death. The villa is part of the "Vittoriale", a museum-like theme park honoring d'Annunzio that d'Annunzio himself and his personal architect Giancarlo...
further information
Deadlock
Deadlock
1970|85 min.
Director: Roland Klick
A young man, Kid (Marquard Bohm - "Ali: Fear Eats the Soul", "The American Soldier", "Karl May" a.o.) stumbles through the Mexican Sierra, shot and half bled to death, carrying a suitcase containing the loot from a bank robbery.Passing out from heat and blood loss, he is found by Charles Dump (Mario...
further information
Demon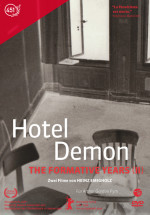 Demon
1977|29 min.
Director: Heinz Emigholz
The translation of Stéphane Mallarmé's >Weird analogy Language: no dialogue / international versionDEMON is part of THE FORMATIVE YEARS (II) Heinz Emigholz, D 1976/77Two films by Heinz Emigholz: HOTEL & DEMON – Dedicated to Arthur Gordon PymFull credits, text and picture details at [filmgalerie451.de.intern]http://www.filmgalerie451.de/en/filme/the-formative-years-2/[>...
further information
Der Preis
Der Preis
Germany 2011|83 min.
Director: Elke Hauck
Architect Alexander Beck has just won an architecture prize. He wants to modernize GDR building blocks in Thuringia. Alex travels to the heart of rural Eastern Germany where he grew up and where people remember him as Alex from the Free German Youth, a pro-GDR youth organization.Full credits, text and...
further information
Die Mitspeisenden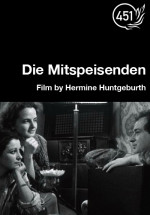 Die Mitspeisenden
1988|15 min.
Director: Hermine Huntgeburth
An early short of Hermine Huntgeburth.

No English subtitles available.
For this film Filmgalerie 451 holds only the VoD-rights for German speaking territories.
Diese Nacht - Nuit de Chien
Diese Nacht - Nuit de Chien
France, Portugal, Germany 2009|118 min.
Director: Werner Schroeter
One night to find an ever-escaping truth - The last film of Werner Schroeter.Santa María, a city between life and death. Ossorio, the hero of a failed resistance movement, returns to the besieged city looking for his former friends and his lover. But not the situation has changed, also his friends:...
further information
Domenica
Domenica
1993|88 min.
Director: Peter Kern
Documentary-style feature about the eventful life of Hamburg's high-class prostitute and later social worker Domenica Niehoff. Domenica's mother leaves Italy and her violent husband, makes her way to Germany with her two children, but gets arrested eventually. Domenica and her brother end up in an orphanage...
further information
Du mich auch
Du mich auch
Germany 1986|85 min.
Director: Dani Levy , Helmut Berger
A bullet rained love story in Berlin - The debut feature of Dany Levy.Starting from scratch in the midst of a love confusion? Erotic attraction has worn itself off, fights are at the doorstep, rien ne va plus - separation. All of a sudden there is a dead body, the separated couple is persecuted by gangsters...
further information
Daughters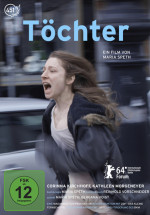 Daughters
Germany 2014|87 min.
Director: Maria Speth
"Agnes, a teacher from the Hessian provinces, has come to Berlin to identify a dead girl who might be Lydia, her runaway daughter. It turns out not to be Lydia, but Agnes stays in the city anyway. Still frantically looking for her missing daughter, she comes across a young stray called Ines, who no longer...
further information