VoD - stream and download - Film catalogue
Our VoD-stream and download catalogue is being constantly extended by further titles and versions. The cover-flow shows some recommendations, in the filmlist you find our complete catalogue, which can be filtered alphabetically. All films have English subtitles or versions, if not marked otherwise. (Click "buy film" to check versions and file size.) Most films by Christoph Schlingensief, Roland Klick, Heinz Emigholz and other Filmgalerie 451-productions are exclusives on this website.
Accattone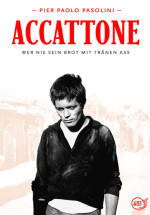 Accattone
1961|111 min.
Director: Pier Paolo Pasolini
Pasolini created a masterpiece with ACCATTONE, his first feature film. It tells the story of a young man in a suburb of Rome who keeps himself afloat working as a pimp and a thief. The naturalistic images from the world of the subproletariat come together to create both a realistic narrative and a modern...
further information
Asta Upset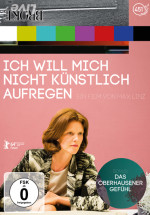 Asta Upset
2014|84 min.
Director: Max Linz
A political manifesto in feature film format.»The film is set in a modern day 'Berlin Republic' liberated from all irrelevancies. It's about artistic production, the creative industries and above all film and cinema.« (Berlinale 2014)Full credits, text and picture details at [filmgalerie451.de.intern]http://www.filmgalerie451.de/en/filme/ich-will-mich-nicht-kunstlich-aufregen/...
further information